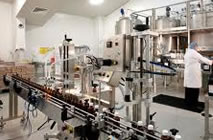 Manufacturing Services
Primarch Manufacturing offers a wide variety of different manufacturing services to best meet your needs. From concept to reality, we can find the most efficient and profitable options for producing your new product:
Dry Blending
Two-piece Capsule Filling
Bottling

Soft Gel Capsule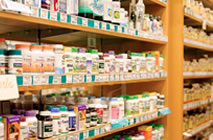 Products & Sourcing
Primarch is dedicated to the success of our customers, and offers  many different avenues for product development and sourcing to  make your dreams a reality. Have a simple idea or product that you  are looking to have on the store shelves overnight? Our Pre-Made  Products and turn-key solutions can help:
  Encapsulated Products
  Pre-Formulated Protein and Supplement Blends
We now offer sourcing solutions as well for bulk raw materials and  ingredients available at low costs and minimums to purchase.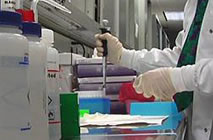 Laboratories & Testing
Primarch Manufacturing stands behind the quality and integrity of  each of its products and raw materials. Every item entering and  exiting the facility is thoroughly scrutinized and tested for quality  assurance purposes through our in-house laboratories and testing facility. Primarch Labs offers the following expanded capabilities:
Product Testing and Quarantine
Certificates of Analysis
Independent Third-Party Testing
Outsourced Chemical Analysis
Marketing & Distribution
Primarch can assist you with everything from original label design and requirements to recommending distribution channels and helping you with your supply chain.
While assisting you with packaging options for your products, our experienced designer can design your label to match an established brand or create something from scratch to establish your identity.
We have numerous contacts in the supplement industry and will make every effort to ensure that your brand is a success from start to finish.